Returning Students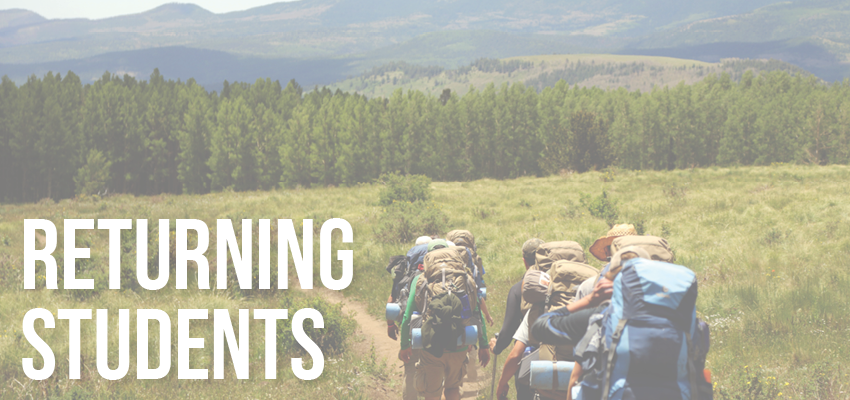 All study abroad students are required to attend a Re-Entry Orientation. This information will be provided in an email.
Reverse Culture Shock
It is common for students coming back from a study abroad term to experience "Reverse Culture Shock." Things might not be/feel the same after you come back from another country. Everyone may experience Reverse Culture Shock differently and there are plenty of resources out there to help you cope with this.
If you are experiencing difficulties adjusting to life back home and need/want to talk to someone about it, you may visit the Counseling Center on campus:

http://www.etsu.edu/students/counseling/


For more information about Reverse Culture Shock and ways to cope with this, here are a few helpful resources:
Become a Study Abroad Ambassador
Do you want to share your experience abroad with other ETSU students? Do you want to develop interpersonal and communication skills? Then, consider becoming an ETSU Study Abroad Ambassador. Get to know our current Study Abroad Ambassadors by clicking on the "Study Abroad Ambassadors" tab on the left.
If you would like to become a Study Abroad Ambassador,

c

lick here

to submit your application.
Work on Your Resume
Don't forget to add your study abroad experience to your resume. If you need help with this, the ETSU's Career Services Office can help:


http://www.etsu.edu/students/careers/student/careerdevelop.aspx
Other resources online include:
Duke University Career Center. International opportunities, industry-specific information.
http://umabroad.umn.edu/assets/files/PDFs/students/returnedStudents/resumeTips.pdf
Skidmore College. Coming back: Study abroad and your resume.
http://www.skidmore.edu/ocse/coming_back/resume.php
Follow us on Social Media