Study Abroad Alumni
Meet Study Abroad Alumni
If you would like to talk to or have questions for any of them, feel free to contact them!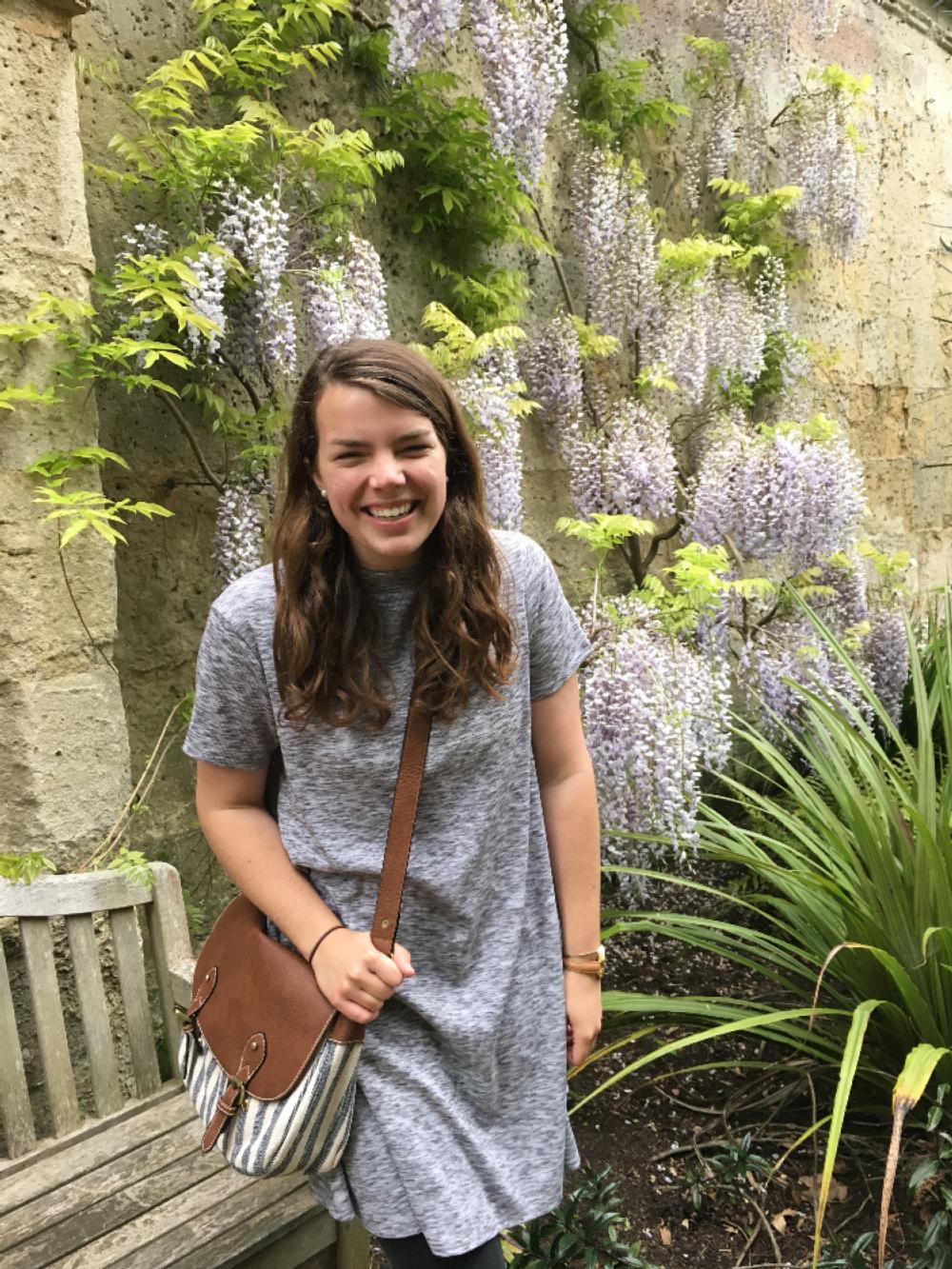 Ansley McCarley
Junior \ Human Services \ England \ Spring 2016
Hi! I'm Ansley McCarley and I'm a junior here at ETSU. My major is Human Services with a minor in Communicative Disorders, and a concentration in speech. I'm studying to eventually go to graduate school in order to become a Speech Pathologist. After graduate school I hope to work in the NICU so that I can help babies learn to swallow. Eventually I want to work in the elementary school system and help children with speech impediments. I love to take pictures, watch movies, travel, ski, and hike. Spring semester of my sophomore year I studied abroad at the University of Chester in Chester, England through ISEP. It was truly a life changing experience, and I would do it all over again in a heartbeat. England was the perfect country for me to study in and the University offered a wide variety of classes. Chester is one of the most charming, historic towns in the world, and everyone is very friendly. For me, it was the ideal place to spend six months. While in England, I made so many international friends that I still talk to everyday. With those friends, I traveled to over 13 countries and explored so many beautiful cities in the United Kingdom as well. Studying abroad was the most rewarding, unforgettable experience of my life and I recommend it anyone who loves adventure!
Contact Ansley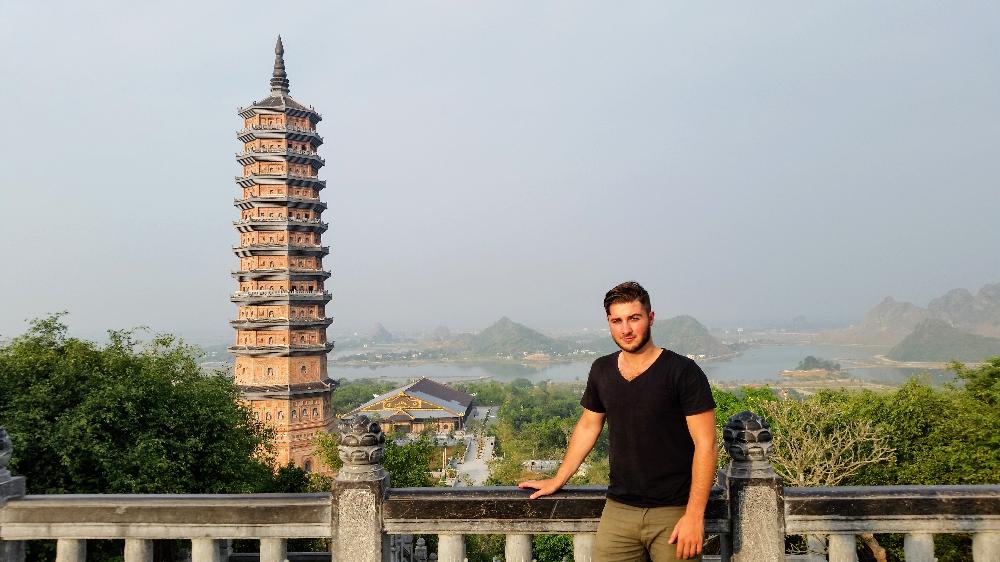 Arshene Baigvand
Junior \ Corporate Finance and Investments \ Thailand \ Fall 2015
Sawatdii Khrap! My name is Arshene Baigvand, and I'm a junior at ETSU majoring in Corporate Finance and Investments. I enjoy playing soccer, exploring new places, eating strange foods, and meeting new people. I chose to study abroad at Thammasat University in Thailand because I didn't know anything about it. When looking at a map of the world, that area was largely unknown to me, and it piqued my curiosity. As I researched more into Thailand, I found that the food, the culture, and the history all appealed to me. So, through the ISEP program, I went to study in Bangkok in the fall of 2015. I was surrounded by students who, although came from a very different place, shared many of the same values and aspirations that I did. My time there was defined by the meaningful relationships that I made. I'd suggest studying abroad to anyone who is eager to discover more about themselves and the world around them. As well as those who just want to have an all-around awesome time.
Contact Arshene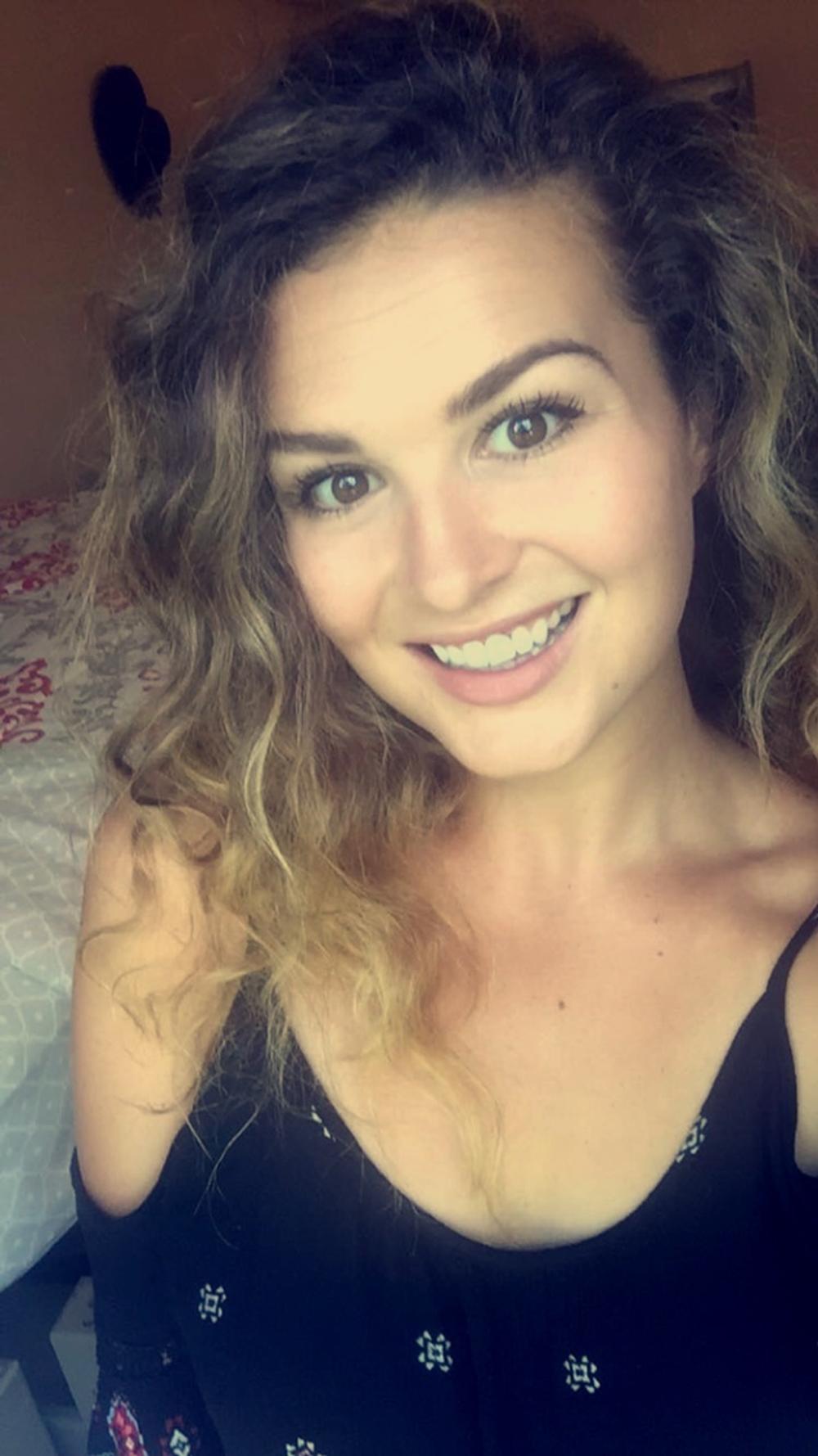 Denise Harness
Senior | Mathematics | Germany | Fall 2017
Hello! My name is Denise Harness. I am a senior studying Mathematics and Computer Science at ETSU. Spring / Summer 2017 I studied abroad at Bielefeld Universität in Germany. It was the most wonderful, exciting, and challenging time of my life thus far, but I would do it again in a heartbeat. I am happy to share more of my experiences in Germany / abroad with you!
Contact Denise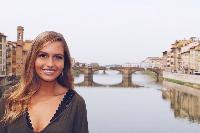 Jennifer Dolinger
Senior | Accounting | United Kingdom | Fall 2017
My name is Jenny Dolinger, and I am a senior here at ETSU. I am majoring in Accounting with a minor in English. My interests including playing guitar, tennis, and traveling. I studied abroad in Belfast at Ulster University and had the experience of a lifetime. While abroad, I was able to meet new people from all over the world and travel to 9 countries.
Contact Jennifer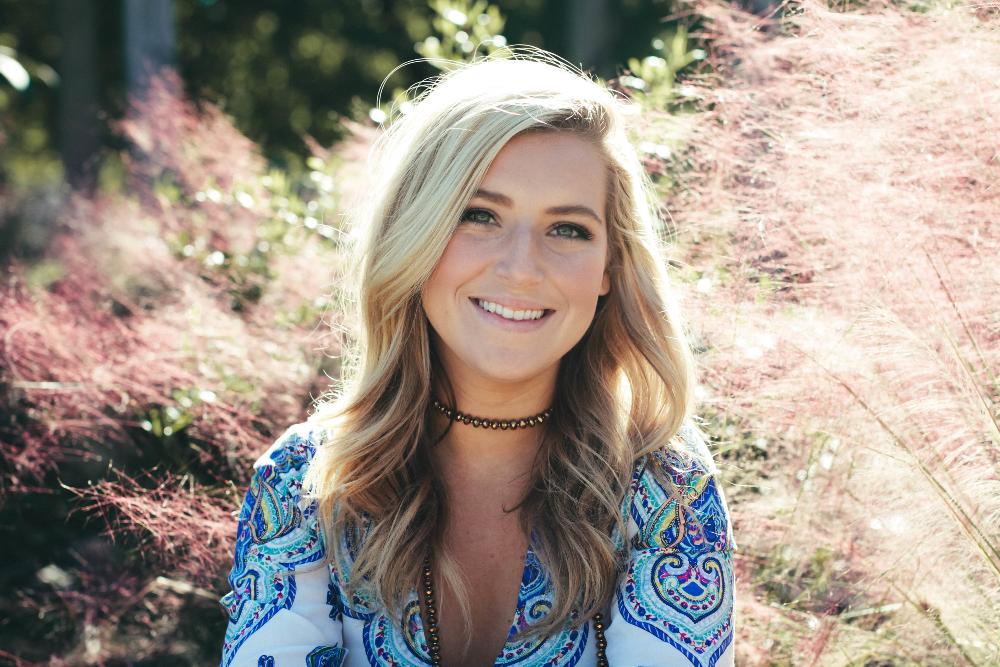 Kathryn Phillips
Junior | Marketing Communications | Belgium | Fall 2017
Hello, my name is Kate Phillips. I am a Junior here at ETSU studying Marketing Communications with a minor in Psychology. However, I plan to attend Law School for my graduate studies. On campus, I am involved with Alpha Delta Pi, the Roan Scholars Program, President's Pride, and hopefully soon, SAA. I truly enjoy traveling, learning about new cultures, and meeting new friends. I had the opportunity last Spring to do that for six months in Belgium, and it honestly changed my life. I was able to travel to 15 other countries, see sites that I had only seen before in pictures, and experience just a small bit of what this World has to offer. If I can help you do that too, please let me know!
Contact Kathryn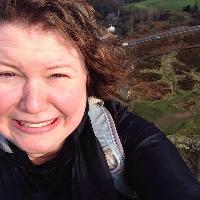 Kathryn Ross
Senior | Digital Media | France, England | Fall 2017
Hi! My name is Kathryn Ross and I am a nontraditional student here at ETSU. While my class standing is a senior, I have been part time since 2010. I am an animator studying Digital Media. I LOVE my major and learning all about visual effects, film, games, and animation. I just came back to ETSU after spending a year at the University of Bradford in West Yorkshire, England. I tried lots of new things over there, such as Rugby, Yorkshire Pudding, Tea, Train Travel, Badminton, Trampolining, Irish language, Pub food, and Curry! I also got a chance to learn A LOT about my major. I took a Motion Capture class and really enhanced my portfolio. I also started my career at the University of Bradford, when I was hired as a contract animator. I traveled all over England and Wales while I was there and made so many lifetime friends from all over the globe!
Contact Kathryn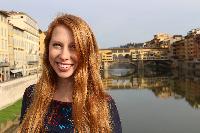 Margot Ledford
Senior | Psychology | The Netherlands | Fall 2017
Hello! My name is Margot Ledford. I am a Senior with a major in Psychology and a minor in Biology. I studied abroad in The Netherlands at Leiden University. This is about 30 minutes from Amsterdam. My study abroad experience was unforgettable. Meeting people from around the globe while taking unique classes was amazing. I found it so easy and fun to travel all around. I would definitely recommend studying abroad.
Contact Margot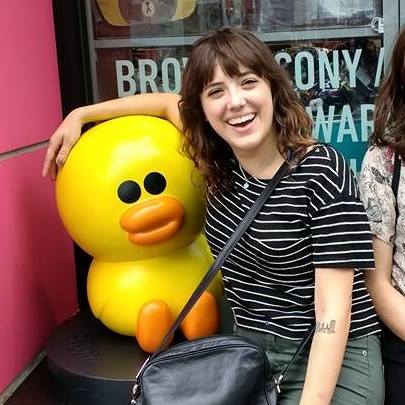 Mattea Bozzato
Senior \ Digital Media \ South Korea \ Fall 2016
Hey! My name is Mattea Bozzato. I'm from Nashville, Tennessee and moved to Johnson City in 2013 to study animation here at ETSU. I went to Ewha Womans University in Seoul, South Korea in Fall of 2016. I chose Ewha because of Korea's large gaming industry, as well as an interest in their culture. I wanted to live in and explore a new place, especially a city as large as Seoul, so I could get a completely different experience than what I'm used to. I had an amazing time while in Korea, and if you're considering time abroad I recommend it! College is one of the best times to experience a brand new country. I hope to go back to South Korea to teach English after graduating.
Contact Mattea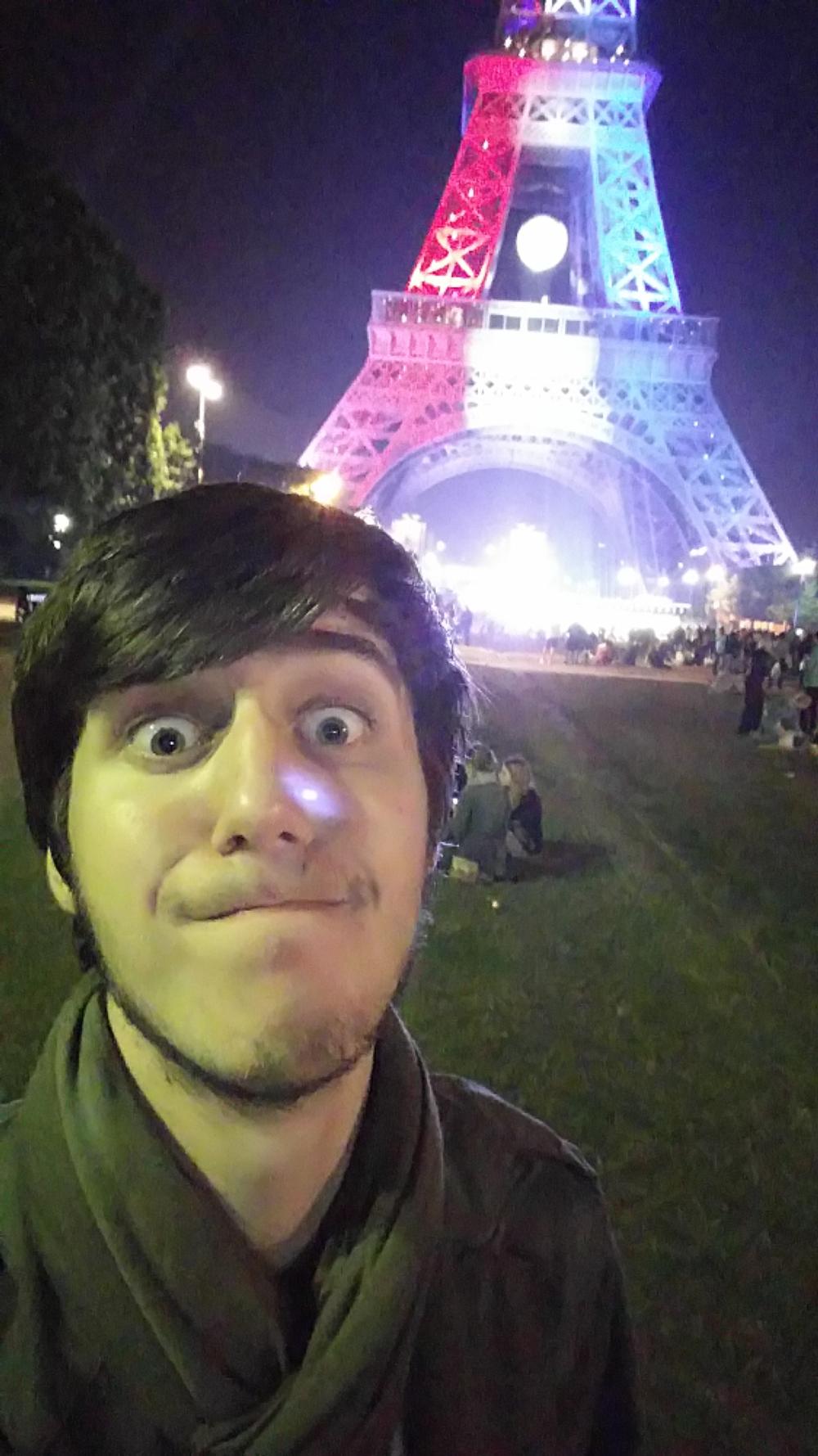 Matthew Jennings
Junior \ French \ France \ Fall 2016
My name is Matthew Jennings and I am a junior at ETSU majoring in French with minors in linguistics and applied Spanish. I spent my fall semester in 2016 at Aix-Marseille Université in the south of France. I chose to study in Aix-en-Provence because of the climate and to be able to experience both the relaxed pace of life in Aix as well as the more vibrant pace of Marseille and to perfect my language skills. The opportunity to be completely immersed in another culture is truly one-of-a-kind and teaches you more about language than any conventional class could.
Contact Matthew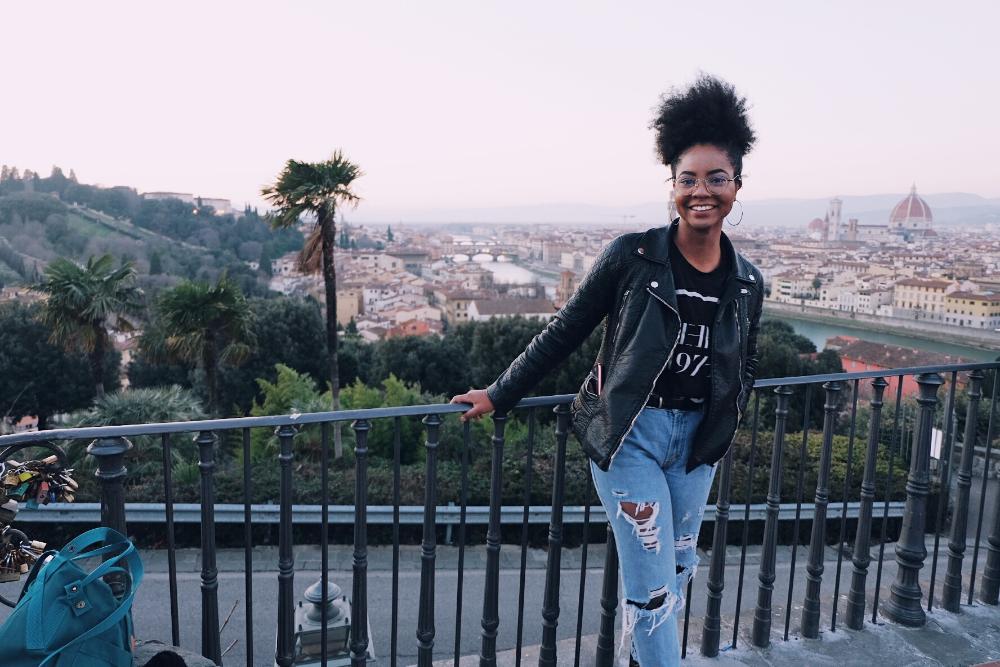 Olivia Ellis
Senior | Graphic Design | Italy | Fall 2017
My name is Olivia Ellis and I am a senior Graphic Design student here at ETSU. My hobbies include drawing, going to concerts, and hanging out with friends. I studied abroad the spring semester of my senior year and it was without a doubt the best decision I have made in college. I made so many new friends, gained a new confidence after visiting 6 countries, and was able to call beautiful Firenze my home for four months.
Contact Olivia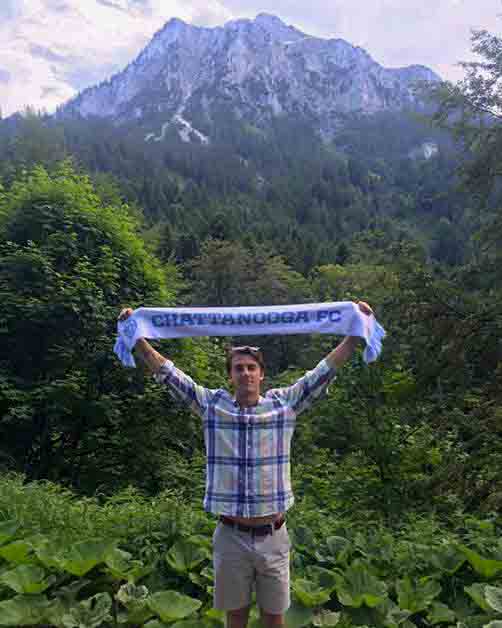 Patrick Shultz
Senior \ Health Science \ Germany \ Spring 2016
Hello, my name is Patrick Shultz and I am a senior at ETSU. I am a Health Science major with a concentration in Microbiology. I am an avid fan of football (soccer) and I enjoy hiking and camping as well as other outdoor activities. I hope to one day find a job in Health Sciences that allows me to travel often and see more of the world. In Spring of 2016, I studied abroad in Germany at Philipps University of Marburg. While there, I was able to take a German culture and language class as well as a Literature course and a Philosophy course. I was able to travel nearly every weekend with a group of friends that I met from my program. These were students from the US, Canada, Australia, and Japan. We traveled to over 20 different German cities along with Austria, Czech Republic, The Netherlands, and Italy. Studying abroad was absolutely the most incredible experience of my life and I would do it again in a heartbeat.
Contact Patrick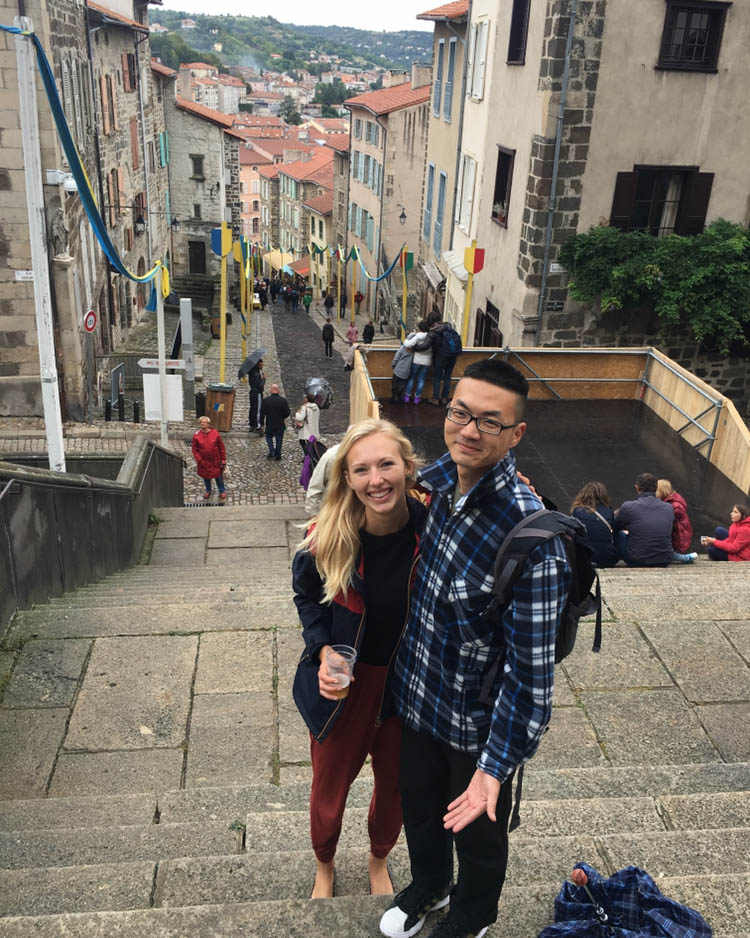 Taylor Rice
Senior \ French \ France \ Fall 2016
My name is Taylor Rice and I love to get lost! My favorite parts of travelling abroad are the unforeseen, unique experiences that you experience along the way. I am a senior with a French Major and Linguistics Minor at ETSU. I spent a semester in Saint-Étienne, France at Jean-Monnet University, for Fall 2016 to ameliorate my speaking abilities. Studying abroad definitely tested me in more ways than I expected, but my favorite memories were made when I had to really get out of my comfort zone. I love running and physical activity so I did French Pilates classes & long solitary runs in Saint-Étienne to explore the city. While in Europe, I Couchsurfed in Switzerland and spent Christmas in Ireland with a friend I made at Jean-Monnet University. I think the most important thing for any potential exchange student to know is your available resources for helping fund your trip. So if you have any questions, just shoot me an email!
Contact Taylor

Wil Flynn
Graduate Student
|
Counseling
|
Ireland
|
Fall 2014
I was born in Crossville, Tennessee and moved to Johnson City for my undergrad at ETSU which I started in 2012. Two years later in 2014, I studied abroad at the University of Limerick in Limerick, Ireland. I chose to study abroad so that I could immerse myself into another culture, and connect with others from around the world. Studying abroad was the greatest decision I ever made. Currently I am a graduate student at ETSU studying Counseling with a concentration in Clinical and Mental Health.
Contact Wil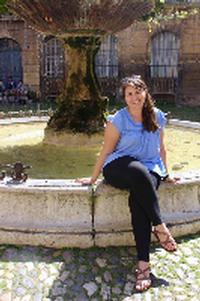 Zoe Hester
Senior | English/French | France/England | Fall 2017
Zoe Hester is a senior at ETSU double majoring in English and Foreign Languages (French concentration) with a minor in dance. She is in the Fine & Performing Arts Honors College and the Honors in Discipline program for English. Zoe is the founder and president of Amalgam Dance Group and a member of the French Club at ETSU. Zoe spent two weeks in England on a faculty led trip the summer after her freshman year, and she just returned from a semester in Aix-en-Provence, France.?
Contact Zoe




Meet Our Former Study Abroad Ambassadors

Alaina Lusk
Senior \ Sports Management \ Ireland \ Fall 2016
My name is Alaina Lusk and I am a senior here at ETSU majoring in Sport Management. I enjoying being outdoors, reading, and experiencing as many new things as possible! I was able to study abroad this past semester in Northern Ireland and had the time of my life. I was placed just outside of Belfast in a small town called Jordanstown, at Ulster University. My favorite part of studying abroad was being able to travel and experience so many different cultures while I was there, if only for a short time. I was fortunate enough to be able to visit nine countries while I was abroad, and I made lifelong friends who also have a love for traveling. It was also very interesting to me to be able to see the differences in the sporting worlds in different countries. I would definitely recommend anyone who is interested to study abroad, as it will be an experience you will remember for the rest of your life. I learned more than I ever thought I would and grew as an individual.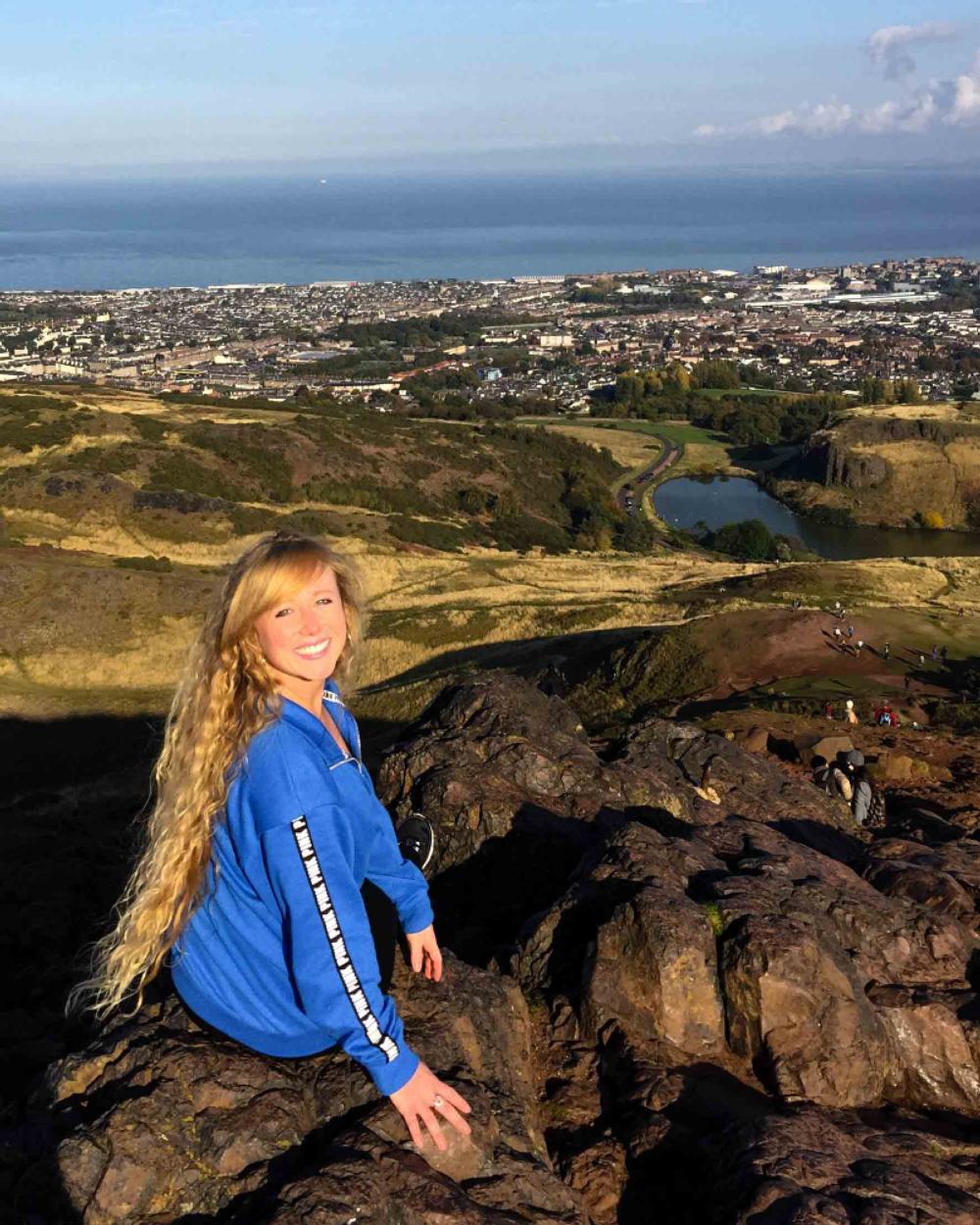 Anna Seevers
Senior \ Exercise Science \ Ireland \ Fall 2015
Hi! I am Anna Seevers. I am a senior at ETSU, majoring in Exercise Science with a minor in International Studies. I plan to attend Physical Therapy school after I graduate. Being outdoors is my favorite place to be, I enjoy all outdoor activities. I have a passion for traveling and I love to venture to new places and experience other cultures. I studied abroad fall 2015 in Limerick, Ireland. I attended a beautiful campus, the University of Limerick. I wanted to study abroad in order to see other parts of the world and immerse myself in the Irish culture. Ireland was the perfect place for me because I learned more about where my ancestors came from. I met some incredible people from all over the world and made lifelong friends. I made the best of the 4 months I had there and I learned more about myself and other cultures than I ever thought possible! Studying abroad was one of the best decisions I ever made, it was truly a life changing experience. I encourage anyone that has the chance to study abroad to take the opportunity and embrace it!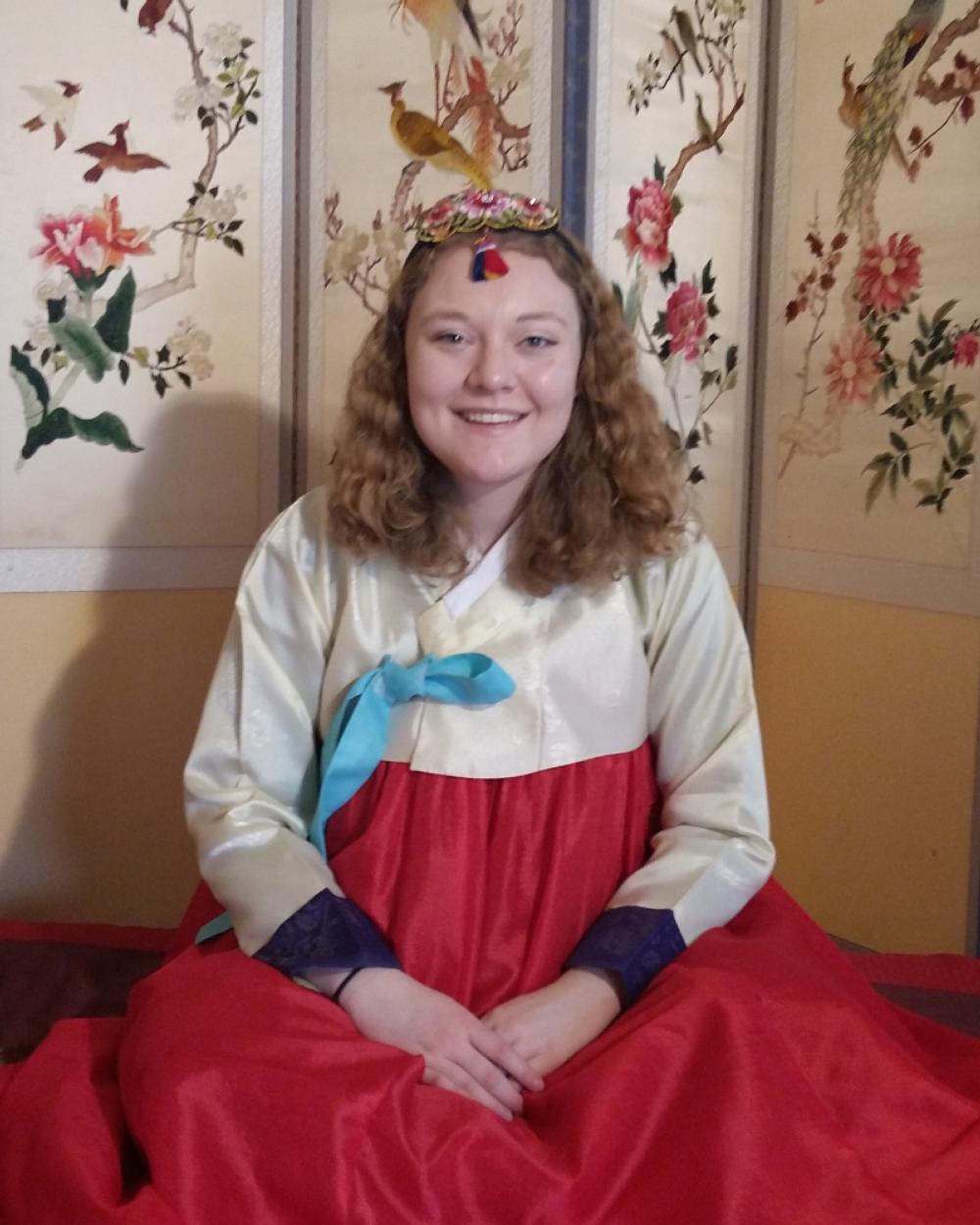 Audrey Hammonds
Senior \ Theatre \ South Korea \ Spring 2016
My name is Audrey Hammonds and I am a senior at ETSU majoring in Theatre and minoring in English. I enjoy things like acting and traveling. I studied abroad in Spring 2016 at Ewha Womans University in Seoul, South Korea. I went there because I had heard good things about the University and I was very interested in learning more about Korean culture and improving my knowledge of the language. I had a wonderful experience there and even stayed a month longer than originally planned. The people in Korea were very kind and willing to help. There are lots of beautiful places that are easy to visit using the subway and speed trains that they have. I would recommend studying there to anyone who wants to experience a different country and live in a big city for a while. I plan to go back after graduating to teach English.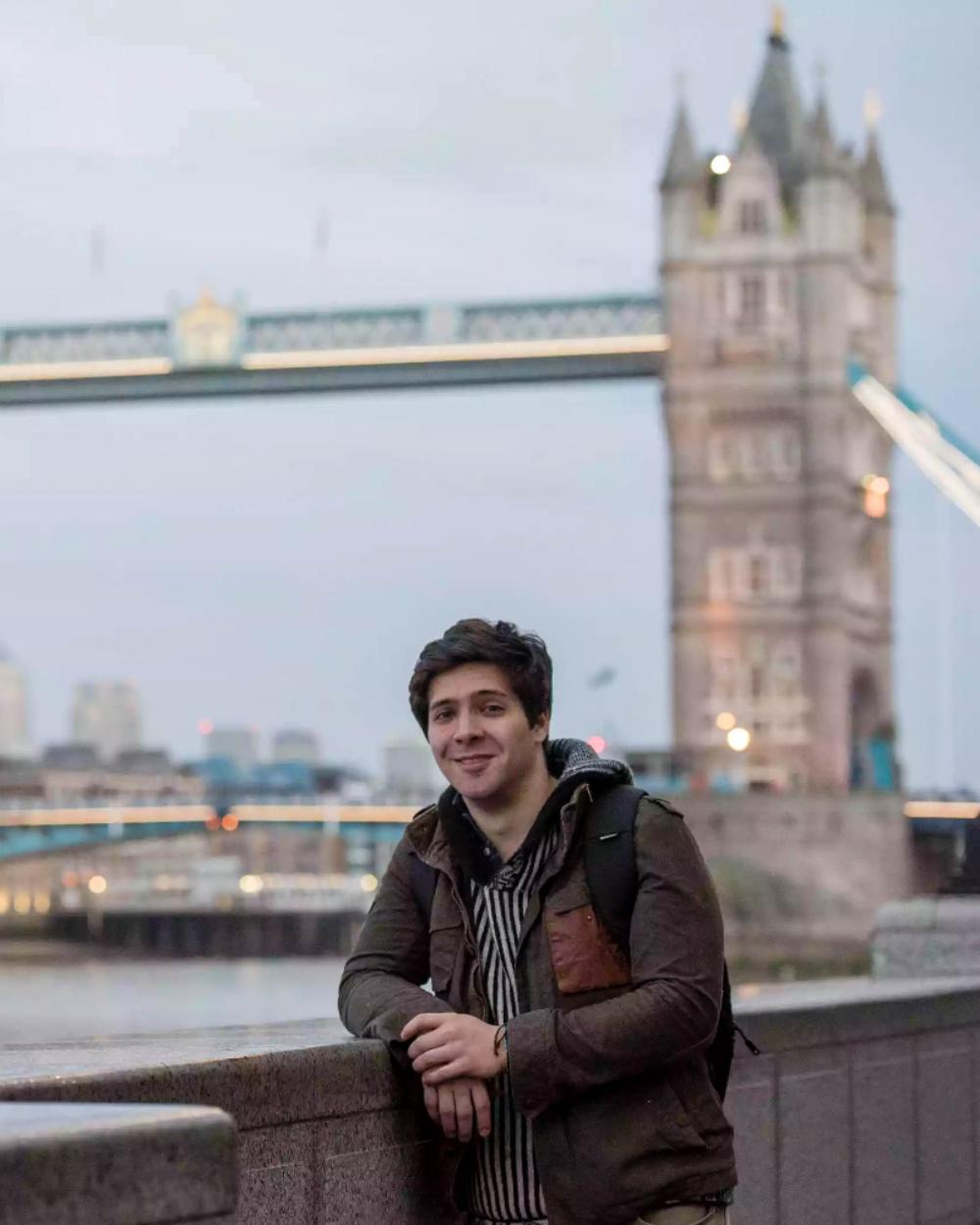 Dorian Sanchez
Senior \ Corporate Finance \ South Korea \ Spring 2015 - Fall 2015
Hey! My name is Dorian Sanchez and I'm a senior majoring in corporate finance and investments with a minor in international affairs. In February, 2015 I left to study abroad at Yonsei University in Seoul, South Korea for a year through ISEP and the Benjamin A. Gilman International Scholarship Program. I enjoy traveling, theater, and escape rooms, and have been involved with a wide range of campus organizations such as Pi Sigma Alpha (political science honors society), International Buccaneer Buddies, POLO, and Model United Nations. After graduation I plan to pursue a finance related career in Europe and Asia.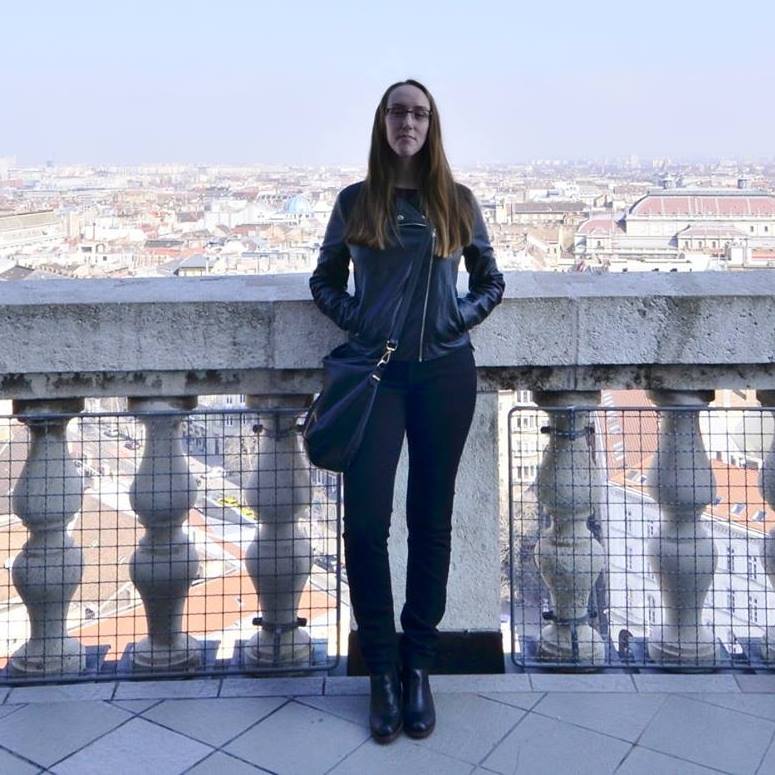 Melissa McElroy
Senior \ Political Science \ Germany \ Spring 2016
My name is Melissa McElroy, and I'm a senior majoring in Political Science and minoring in German. I love getting involved on campus, and I'm a member of many student organizations, including Model United Nations and the Feminist Majority Leadership Alliance. In the spring, I spent a semester living and studying in Germany. Living in Germany was an incredible experience. I was able to totally immerse myself in another culture and language, and experience a different university system. One of the perks of living in Germany was that I could travel all through central Europe. I saw some incredible landmarks in Switzerland, Poland, and Italy. I would absolutely recommend going abroad, it's a life-changing experience.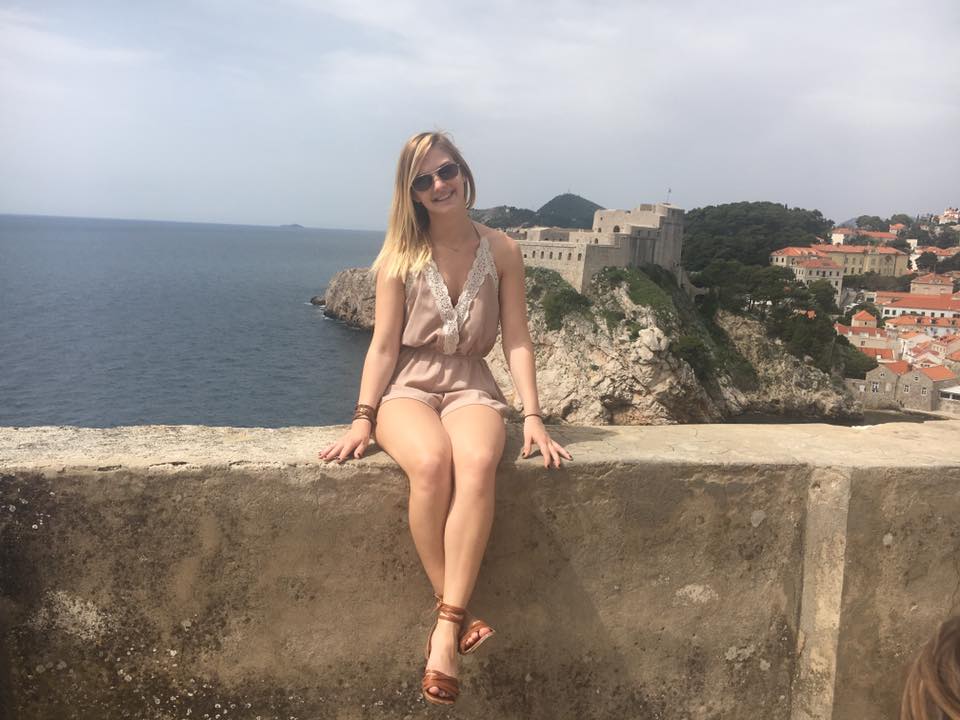 Terra Schmenger
Senior \ International Affairs \ Croatia \ Spring 2016
Hello! My name is Terra Schmenger. I am a senior at ETSU and my major is international affairs with a minor in criminal justice and criminology. I really enjoy doing outdoorsy activities like hiking, wakeboarding, camping and snowboarding, and of course I love Netflix and traveling! In the spring semester of 2016 I decided to study abroad. I studied in Dubrovnik, Croatia (which is right across from Italy!). I wanted to study abroad because I wanted to see what else the world had to offer me. I had traveled all over america but never out of the country. I wanted to see different cultures and how other people in this world live. This experience was a once in a life time, eye opening adventure. I grew up as an individual and discovered more about myself. I learned so much more about the world and people that I would of never thought before. My whole perspective of life was change from this. I would highly recommend studying abroad to anyone wanting a change in their life or just see the world.