Make an Appointment
Make An Appointment
Faculty-Led Programs:
Meet with the faculty leader of the program by emailing him/her. This is the faculty member listed in the title of the program.
Semester Abroad Programs:
Meet with a Study Abroad Coordinator. Hopelyn is very passionate about study abroad and happy to guide you through the process!
Note: appointments fill up fast! We recommend scheduling an appointment 8-18 months prior to departure.


Click HERE to schedule an appointment with a Study Abroad Coordinator
Log in with your ETSU username and password. If you need help, please see the
Scheduling appointment with Study Abroad
directions.
You may also call or email below:
Phone: (423) 439-7737
Email: INTERNTL@etsu.edu
Front Desk Location: Yoakley Hall 122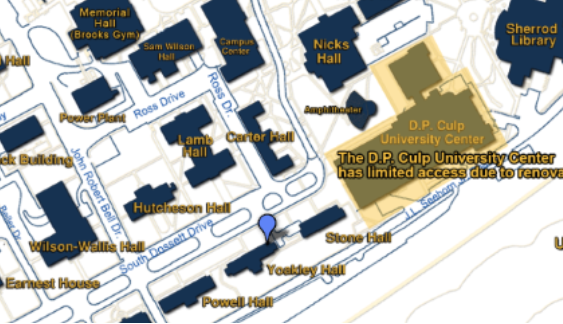 What should I expect at my study abroad appointment?
You can be as little or as well-informed as you'd like! Most conversations include the following topics:
Inquiry Form answers

The differences in programs; such as ISEP, direct enrollment, faculty-led programs, TnCIS, and so on

Cost

Length of Study

Gaining Course Credit, as well as understanding the Study Abroad Credit Approval Form

Addressing any safety concerns

Any questions you have or advice you need is welcome!