Set Sail! Placed Students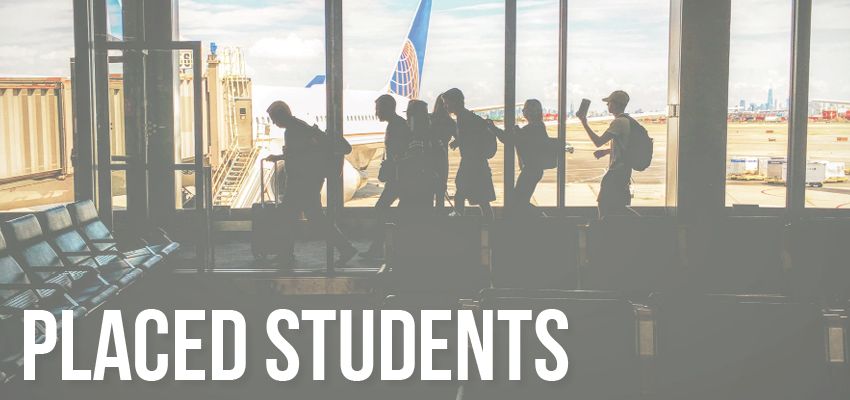 Pre-Departure Orientation
We are so happy that you are going abroad soon! Before you go, there is a lot to know. This session is mandatory for all semester abroad students. The next Pre-Departure Orientation is set for:
Friday before Examination Week
2:00 p.m.
In Yoakley Hall
Great Room
Resources Before You Leave
You will need to apply for a passport (if you don't already have one) at least 6 months prior to your departure date. ETSU's Post Office offers a full range of passport services. You can find those services by clicking the following link:

http://www.etsu.edu/bf/postoffice/passports/

If you need to apply for a Visa, we suggest that you allow more than 6 months because you will need your passport in order to apply for your visa. You can find more information on how to apply for a passport here:

https://travel.state.gov/content/passports/en/passports/apply.html
When it comes to visas, it is always best to start the application as soon as you have the letter of acceptance from your host institution. You might need to go to the embassy in person (which could be located in another state) or their processing time might be 1-2 months. Here are some website to help you get started, but ALWAYS make sure to use the embassy's website for the most accurate/updated info. If you have specific questions, you should contact the embassy directly:


https://www.isepstudyabroad.org/guides-and-tips/before-you-go/review-your-country-handbook

https://travel.state.gov/content/passports/en/country.html

http://www.nafsa.org/Find_Resources/Supporting_Study_Abroad/EA_Visas/Visas_For_Education_Abroad/
Every student studying abroad will need to purchase a Study Abroad Insurance. Generally speaking, domestic health insurances do not cover certain things (i.e. repatriation, emergency evacuation, etc.) that are needed while abroad. If you are going through ISEP, TnCIS, Faculty Led, or Direct you will most likely purchase insurance through that program. However, if you are going through a Bilateral Exchange program, you will need to purchase insurance on your own.
We recommend that you use CMI insurance:


https://cmi-insurance.com/travel-medical-insurance/view-all-plans/study-abroad.aspx
Some countries may require that you take additional vaccinations before visiting their country. Please visit the U.S. State Department website:


https://travel.state.gov/content/passports/en/country.html
Plane tickets tend to get more expensive the closer you get to the departure date, so we suggest that you book your flight as soon as you receive your program details and know your plans. You can search sites like STA Travel, StudentUniverse, Kayak, and FareCompare.
"The Smart Traveler Enrollment Program (STEP) is a free service to allow U.S. citizens and nationals traveling abroad to enroll their trip with the nearest U.S. Embassy or Consulate.":

https://step.state.gov/step/
Learn About Your Host Country
Make sure you read up and research about your host country and institution. Familiarize yourself with their education system, their culture, their cuisine, etc. Here are a few places you can start your research at:


http://www.isep.org/students/Placed/country_handbooks.asp




https://travel.state.gov/content/passports/en/country.html studentsabroad.state.gov