Scholarship Opportunities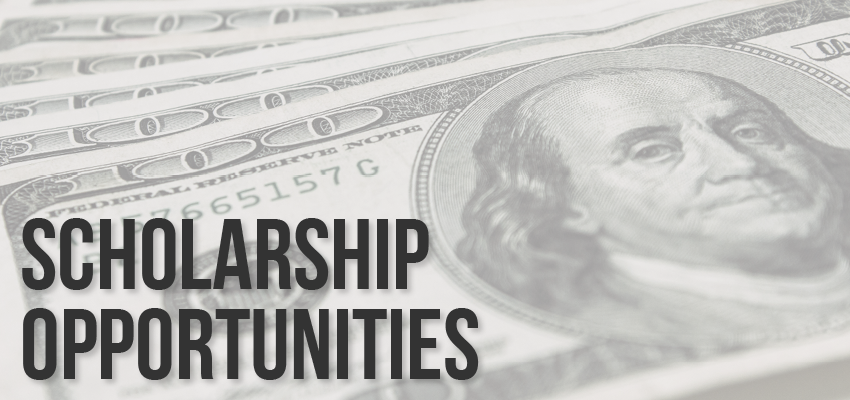 Students planning to go abroad should meet with a Financial Aid Counselor if receiving Federal or State funded scholarships, grants or loans. As a rule, scholarships, grants and loans used to cover study at ETSU can be used to cover costs related to studying abroad. For example, ETSU students who have an APS scholarship can use it to cover costs related to studying abroad provided that they enroll in a reciprocal exchange program. The same is true for other programs such as Honors in Discipline, University Honors Scholars Program, etc.

In addition, students can check eligibility to apply for scholarships that are specific to studying abroad, such as:
ETSU Study Abroad Scholarships
ETSU International Education Scholarship

ETSU Summer $1000 Scholarship
The purpose of these scholarships is to provide financial support to all eligible undergraduate and graduate students who plan to study abroad. Awards are based on merit and financial need. For further information, please refer to the instructions below.



Instructions & Application




Budget



Deadlines for submission of International Education Scholarship:
Summer Study - March 1st
Fall Study - April 30
Winter Term study- September 1st
Spring Study - October 31

Deadline to apply for the International Education Scholarship and the ETSU Summer 1000 Scholarship:
January 31

You may bring a hard copy of your application to the International Programs Office in Yoakley Hall room 122, or you can email your application to

interntl@etsu.edu

.

***Please note that if awarded the scholarship, the money will be added to the student's ETSU account. However, because of federal regulations, the money will not be disbursed until a few days before the study abroad program starts. Students should plan to pay for program fees up front (especially in the summer) and use the scholarship as a reimbursement.***
---
The Bridge Loan Application is available for those students who have been awarded the International Education Scholarship. The loan is for the amount of airfare or the amount of award, whichever is the lowest. Loans are awarded on a first-come, first-serve basis and subject to availability of funds. The primary purpose of the loan is to provide students with their award money in advanced so they can purchase airfare to their study abroad location.
---
Other Study Abroad Scholarships
Fulbright Program


The U.S. Fulbright Student Program is a grant program designed to give graduating seniors, recent B.S./B.A. graduates, master's and doctoral candidates, and young professionals and artists opportunities for personal development and international experience. Most grantees plan their own programs. Projects may include university coursework, independent library or field research, classes in a music conservatory or art school, special projects in the social or life sciences, or a combination.



German Chancellor Scholarship Program


Ten German Chancellor Scholarships are awarded annually to highly motivated individuals. The program sponsors individuals who demonstrate the potential to strengthen ties between Germany and the United States through their profession or studies. The scholarship provides for a stay of one year in Germany for professional development, study, or research. The monthly stipends range from Euro 2,000 to 3,500 and special allowances are available for accompanying family members, travel expenses, and German language instruction.



Bridging Scholarships for Study Abroad in Japan


The Association of Teachers of Japanese Bridging Project is accepting applications from American students participating in semester or year long study abroad programs in Japan. The administrators are offering 50 scholarships to assist students with the travel and living expenses while studying abroad in Japan. Students majoring in any field of study are eligible to apply and Japanese language study is not a prerequisite. The recipients will receive a stipend of $2,500 (for students on semester-long programs) or $4,000 (for students on academic-year programs).The Bridging Scholarships are offered twice a year.
The Honor Society of Phi Kappa Phi Study Abroad Scholarship


The Honor Society of Phi Kappa Phi offers an Undergraduate Internship and Study Abroad Program that is open to qualified members of the society and non-members in all fields of study. The Internship Grant is designed to support an undergraduate recipient as he/she seeks knowledge and experience in his/her academic field by working outside the academic setting, while the Study Abroad Grant is designed to provide support for an undergraduate recipient as he/she seeks knowledge and experience through a Study Abroad Program.



Boren or the NSEP (National Security Education Program)


NSEP was designed to provide undergraduates with the resources and encouragement they need to acquire skills and experience in countries and area of the world critical to the future security of our nation. As a student of another culture and language you will begin to acquire the international competence you need to communicate effectively across borders.



The Gilman Study Abroad Scholarship Program


The Gilman Scholarship Program offers awards for undergraduate study abroad and was established by the International Academic Opportunity Act of 2000. This scholarship provides awards for U.S. undergraduate students who are receiving Federal Pell Grant funding at a two-year or four-year college or university to participate in study abroad programs worldwide.



International Laureate Program

- Hispanic Association of Colleges and Universities
The HACU-Laureate International Scholarship Program offers you an opportunity to study abroad at one of 15 different universities around the world. The scholarship program provides you with tuition assistance to encourage you to learn, live, and grow in another country. Information brochure and application are available here.



The Pamela Harriman Foreign Service Fellowship Program


The college of William and Mary, will provide a $5,000 award for two U. S. college students to work in the U. S. embassies in Paris and London and one U. S. college student to work in a component of the Office of the Secretary. The fellowships are available during summer sessions only. Applications of persons chosen by the Department of State for internships in London or Paris or in a component of the office of the Secretary and who have authorized the Department to provide their information to other organizations, will be forwarded to The Pamela Harriman Foreign Service Fellowship Program for consideration. Eligible candidates will be contacted with instructions on applying for a Harriman Fellowship. The Harriman Board has determined that only undergraduate students entering their junior or senior year and graduating seniors continuing their studies will be considered for the Fellowship. E-mail inquiries on the Fellowship Program should be addressed to: harriman@wm.edu.



Freeman-Asia Program


The Freeman-ASIA Program, generously supported by the Freeman Foundation and administered by the Institute of International Education (IIE), aims to increase the number of U.S. undergraduates who study in East and Southeast Asia by providing them with the information and financial assistance they will need. Award amounts vary from $3,000 for a summer program to $5,000 for a semester/quarter program to $7,000 for an academic year program. From 2001-2009, Freeman-ASIA provided scholarships for more than 4,000 U.S. undergraduate students to study in East and Southeast Asia. Detailed information will be available on December 1, 2010 on the program website at:

http://www.iie.org/programs/freeman-asia

.



AustraLearn Scholarships




British Council




Council (CIEE) Scholarships




Diversity Abroad Scholarships




Deutscher Akademischer Austauschdienst (DAAD)




The Center for Cross-Cultural Studies Scholarship - (Spain)




Study Abroad Scholarships




Go Overseas Scholarship




GoAbroad.com Scholarships