Program Info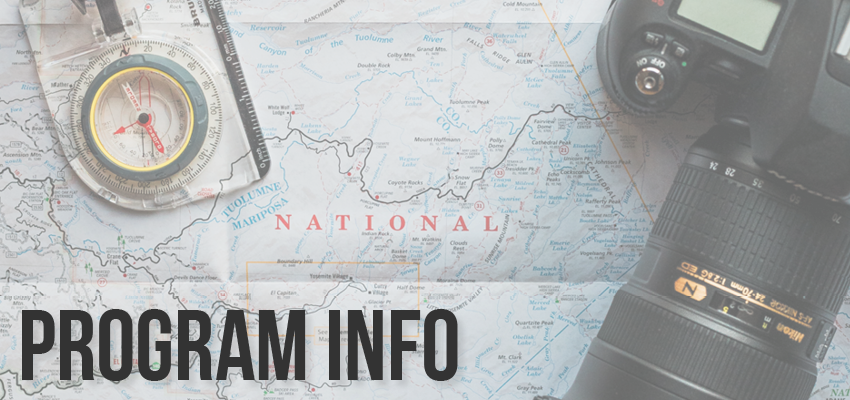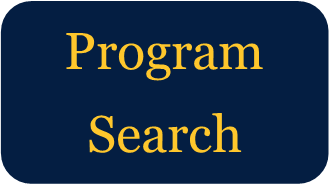 Th

ere are many different opportunities to study abroad through ETSU. Below, you can get a brief snapshot of each type of program and begin to decide which one is right for you.
For all the program
s listed below, the following apply:
Grades will be recorded as pass or fail.
Oftentimes, financial aid can be applied to program costs for your study abroad! Please consult Amy Collins (CollinsA@etsu.edu) to see if this applies to your situation.
ISEP
ISEP is a membership organization of more than 230 higher education institutions in 50 countries around the world (including ETSU!) that is committed to the international exchange of students.
ISEP is dedicated to the principle that a period of study abroad ought to be available and affordable to all students regardless of social and economic background.
ISEP participants pay all program costs (tuition, fees, room and board) at ETSU.
If you decide to go through ISEP, keep in mind the following:
You will need to apply online at 2 different places:
ETSU Study Abroad Portal: studyabroad.etsu.edu. A $30 fee applies.

ISEP website:

www.isep.org. Additional fees may apply.

You will be able to choose up to 10 universities!
Bilateral Exchange
ETSU has partnernships will bilateral institutions across the world. Studying abroad under bilateral exchange programs is designed to provide you the opportunity to attend a college or university in another country without having to pay for the high cost of tuition for an overseas institution. You will pay ETSU tuition and fees. Students pay room and board to the host institution.
ETSU students who participate in study abroad at our exchange universities remain as degree-seeking, registered students at ETSU. Any financial aid that is normally available may be applied to the exchange obligations. Because study abroad is an officially approved program of the university, all courses with their respective credit hours will be recorded on the ETSU transcript as transfer credits. Some institutions require fluency in the country's native language.
Students are eligible to apply for a single semester, or a full year of study abroad. With some of our partner institutions, however, the maximum time allowed is a semester.
List of Bilateral Institutions:

Australia
University of the Sunshine Coast

Canada
University of Ottawa Tefler School of Management
Note: Business Majors only. Students must have completed one year in the business program at ETSU. Deadlines are April 15th for the Fall semester and October 1st for the Winter semester.
China, Peoples Republic of
North China University of Technology
Note: Must have a 3.0 GPA; may study up to one academic year. The deadline for the Fall is April 1st and Spring is October 1st.
Shandong Normal University
Note: May admit student up to 1 academic year.
France
AMOS Sport Business School
Note: Preference given to those who have completed two years of their undergraduate program of study.
Blaise Pascal University
Note: Preference given to those who study Applied Languages, Archaeology or International Business. Must have French proficiency. May study up to one year.
ESC Rennes School of Business
Germany
University of Rostock
Must have completed two semesters of the undergraduate program of study or one semester of graduate studies. The deadline is July 15th for Winter semester/academic year and January 15th for Summer.
Ireland
University of Limerick
Japan
Chuo University
Kansai Gaidai University
Ryukoku University
Korea
Ewha Womans University
Keimyung University - Daegu
Netherlands
Hanze University
New Zealand
University of Waikato
Norway
University of Agder
Russia
Ulyanovsk State University
Spain
University of Cordoba
United Kingdom
University of Huddersfield
Royal Conservatoire of Scotland
Note: Reserved for Bluegrass Performance Majors only
Direct
ETSU is affiliated with the following Study Abroad Program Providers:
ETSU at John Cabot University, earn ETSU credit in Rome - More information at ETSU - John Cabot University

If you decide to go DIRECT, keep in mind the following:
You will need to apply online at 2 different places:
a. Through the provider's website
Faculty Led
There are several faculty members who offer classes abroad during the summer time. If you decide to participate in a faculty-led program, you will be traveling with ETSU faculty and students.
TnCIS
TnCIS (Tennessee Consortium For International Studies) represents nineteen colleges and universities devoted to making international education and cultural understanding a central goal of higher education throughout the state of Tennessee. Students that participate in a TnCIS summer program will be taught by a professor from a Tennessee institution and take classes with other Tennessee students. An advantage to participating in a TnCIS summer program is that tuition costs are waived.

Please click on the link below to see the list of classes ETSU has pre-approved for TnCIS credit transfer. Not all programs and classes on the TnCIS website have been approved for credit transfer by ETSU. Therefore, it is very important to look at the ETSU pre-approved TnCIS classes below before applying for a summer program through the TnCIS website: https://www.tncis.org/.
When is each program offered?


| | | | | | |
| --- | --- | --- | --- | --- | --- |
| | Cost | Fall | Spring | Summer | Year |
| ISEP | Tuition, Room & Board to ETSU | X | X | X | X |
| BILATERAL | Tuition to ETSU, Room & Board to host institution | X | X | | X |
| DIRECT | Tuition, Room & Board to host institution | X | X | X | X |
| FACULTY-LED | Program cost to ETSU | | | X | |
| TNCIS | Program cost to TnCIS | | | X | |
Ready To Apply?
Here's how to find and apply for the program you are interested in: Student Applicant Tutorial