Information for Faculty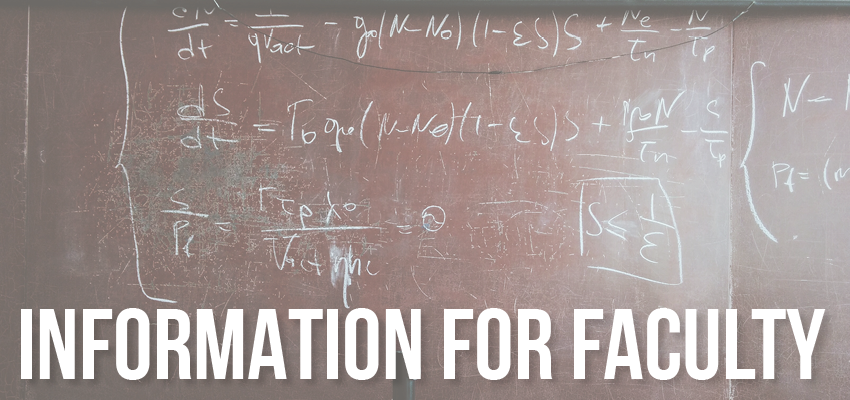 Bucs Abroad Training Guides and Videos
How to Submit a Faculty-Led Proposal
How to Create/Edit a Program
How to Manage Student Applications:
Faculty Proposal Documents
Propose to Teach a TnCIS Course
If you are a faculty member and would like to teach a course through TnCIS, please visit their website:


http://www.tncis.org/
Pre-Departure Requirements for Students
All students enrolled in a study abroad course/program must create a profile on the ETSU study abroad portal, with an accurate date of birth. They must submit all documents listed under the Material and Questionnaire tabs on the ETSU study abroad site. Documents required for pre-departure are available on the student's application profile, after his/her status has been updated to accepted and the program decision date has passed.

Note: All documents are submitted online, with two exceptions:
Students under the age of 18 must be print and have a legal parent/guardian sign on their behalf. This system will automatically detect this students and instruct students to do so.

Students who do not list their date of birth on their profile. The system will assume that the student is under the age of 18 and require a parent/guardian signature on documents. To correct this, the student must log in and submit his/her date of birth. This is the most common issue for not being able to submit documents online.
Pre-Departure Requirements for Faculty


U.S. Department of State Registration - Register the trip with the U.S. State Department: https://step.state.gov


Class Health Insurance - Email proof of the group's insurance to studyabroad@etsu.edu. All ETSU Faculty Led programs must purchase health, accident, and travel insurance for themselves and all students in the course. ETSU uses a United Healthcare Group plan that covers illness, accidents, medical and non-medical evacuation, repatriation. The plan also includes travel insurance: travel delay, interruption, cancellation, and lost baggage. The faculty member sends a class and faculty roster to the insurance company, cards are issued and emailed to the faculty member, then invoices are generated and sent to faculty for payment.

The health insurance plan must meet or exceed the benefits offered in the ETSU United Healthcare Group plan (for example, it must include medical evacuation and repatriation as well as security evacuation benefits).



Non-US Citizens - If a non-US Citizen is part of the program, leaders are advised to discuss visa issues with the student. The student should apply for any required visas well in advance of the program start date.


ETSU International Education Scholarship - Encourage your students to apply for the International Education Scholarship as soon as possible. The early deadline for applications is January 31st, and the final deadline is March 1st. Completed application must be turned into International Programs and Services located in Yoakley Hall 122.