Information for Faculty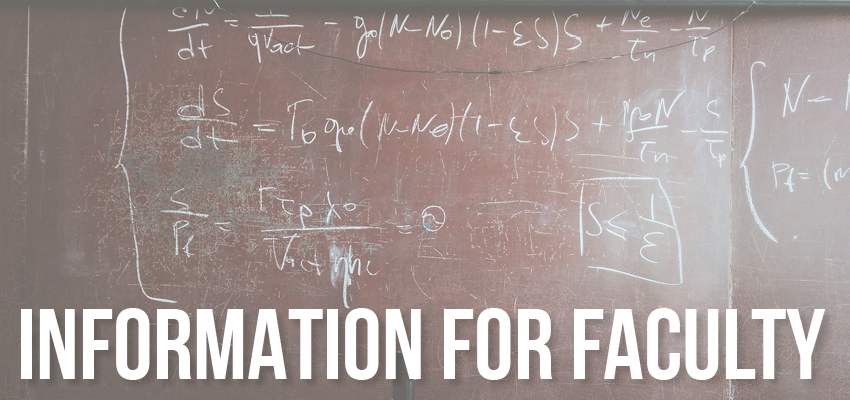 F
aculty Procedures Manua
l
Study Abroad Proposed Logistics
S
tudy Abroad Budget
Terra Dotta Faculty Training Manual
Request a Class Presentation
If you would like for someone from the Study Abroad office to come to your class and give a talk about study abroad at ETSU, please

click here

to complete the request form.
Propose to Teach a TnCIS Course
If you are a faculty member and would like to teach a course through TnCIS, please visit their website:


http://www.tncis.org/faculty.aspx.
Pre-Departure Requirements
All faculty members leading an ETSU Summer Program complete the following before departure:
Create Goldlink Course Listing - You must create your own course on Goldlink. Please, work with the individual who builds courses in your department to ensure that your course is created on time and correctly. Keep in mind that course sections for study abroad courses are SA1, SA2, etc.

Financial Release - Before any money can be collected and used on behalf of a student, you must have each student sign the Student Financial Release Form. Please keep completed form in your office for your records.

Class Roster - Submit a Class Roster with the names of every person participating on the trip to ETSU International Programs before departure.

Required Documents for Each Student - Faculty leaders are required to submit completed copies of the following for each student:

Liability Waiver

Medical Information Form

Medical Surrogacy Form

Passport (biographical page only)




Program Itinerary - Submit copy of program itinerary with host country contact phone numbers. For example, please provide a phone number for each hotel the group is staying so we can contact the hotel in case of an emergency. Remember that any changes to itinerary must be communicated to IPSO.

Submitting Required Documents - it is the faculty member's responsibility to collect the above required documents (items 3-5) from all participating students. Once all the documents are collected, they should be delivered or mailed together to International Programs and Services at least

2 weeks before departure

. The International Programs and Services Box Number is: Box 70668 if mailing the documents.

U.S. Department of State Registration - Register the trip with the U.S. State Department.

Insurance - All ETSU Faculty Led programs must use CMI insurance for each student. The plan is cost effective and it makes it easier for you as a program leader to have all students under the same insurance company. In case of an emergency occurs you will have only one insurance company to contact rather than having to deal with different insurance companies if students each have different insurance policies. We encourage each leader to include insurance prices in the overall cost of the study abroad program that way as a leader it makes it easier for you to purchase the insurance as a group.

As a reference, insurance coverage was $48.00 per month per student in 2016.

The current plan covers: accidents, sickness, medical and non-medical evacuation, repatriation, and travel related (travel delay, interruption, cancellation, lost baggage).

You must fill out the Insurance Roster completely and then submit it directly to CMI for processing.




Non-US Citizens - If a non-US Citizen is part of the program, leaders are advised to discuss visa issues with the student. The student should apply for any required visas well in advance of the program start date.

ETSU International Education Scholarship - Encourage your students to apply for the International Education Scholarship as soon as possible. The early deadline for applications is January 31st, and the final deadline is March 1st. Completed application must be turned into International Programs and Services located in Yoakley Hall.
Curriculum Grants
Content coming soon